KATC 3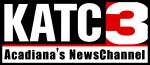 KATC 3 serves an eight-parish (county) region in Louisiana called Acadiana, an area best known for its rich Cajun and Creole cultural heritage. KATC is credited with popularizing the term "Acadiana." In 1963, the station received an invoice erroneously addressed to the Acadiana Television Corporation. Someone had typed an extra "a" onto the end of "Acadian." KATC immediately began using the term to describe the area and now thousands of businesses, schools, festivals and other organizations use it in their names.
KATC was named Louisiana Association of Broadcasters Station of the Year for 2009. In addition, KATC's Tools for Schools program won the LAB's Year-Long Effort Award for Community Service. Other community service efforts
included KATC's annual St. Jude Dreamhome, which was the fourth highest performing Dreamhome campaign in the nation. Dreamhome 2009 on KATC raised more than $1.2 million, outperforming much bigger markets including Dallas, Cincinnati and Cleveland.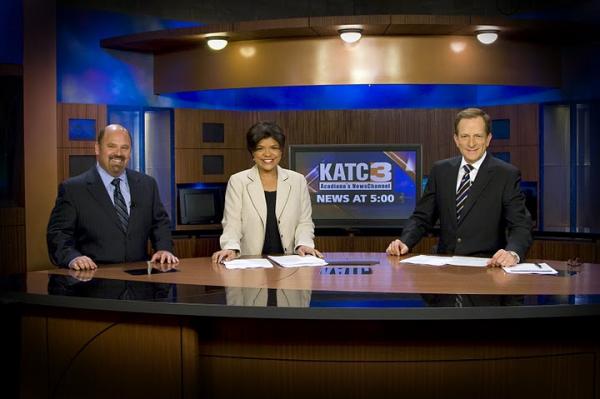 KATC Evening Anchors (L-R) Chief Meteorologist Rob Perillo, co-anchor Marcelle Fontenot, co-anchor Hoyt Harris.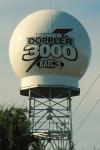 KATC news took home 13 Louisiana AP awards in 2009 -- five of them for first place -- including Continuing Coverage, Sportscast, In-Depth Series, Reporter of the Year, and Weather. KATC has made a commitment to keeping experienced meteorologists on staff. With nearly 50 combined years forecasting Acadiana weather -- almost 10 times more than our competitors -- KATC meteorologists make up one of the most experienced local weather teams in the country.
The station operates KATC.com, providing continuous news updates from KATC News for Acadiana through the day.